Internships at the DTI. How much does the Department of Trade and Industry pay for internships? If you are unemployed, have an NQFL7 qualification and are interested in being a public servant, take a look at this!
Do You Want to Be in the Public Service? DTI Internships
Apply for DTI internships and set yourself up for success.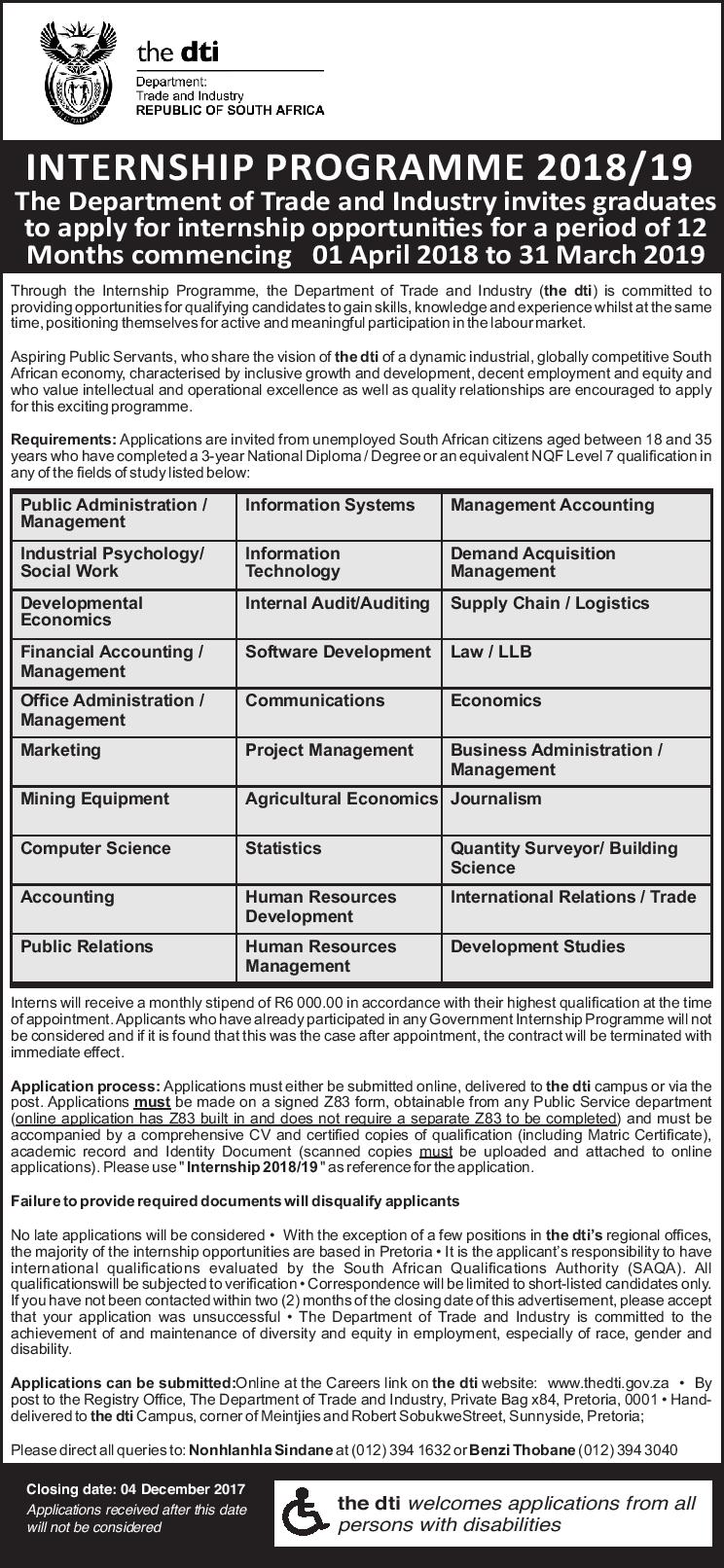 Learnership and Internship
Related Posts